In this article, we're going to guide you through the top 3 apps for guitarists that can cater to your specific needs. From easy-to-use guitar learning apps to advanced tools and techniques, the apps we'll introduce can help you reach your goals.
If you're a guitar enthusiast, you know that learning to play this instrument can be a complex and daunting task, especially if formal lessons aren't available to you. The good news is that, with current technological advancements, you can learn to play the guitar in the comfort of your own home. With the right app, you can easily and effectively begin taking the first steps towards becoming a guitar virtuoso.
While you may not be able to instantly play like legendary guitarist Slash from Guns N' Roses, you can use various guitar learning apps to improve your skills in no time. And with the support of a community of fellow guitar enthusiasts, you'll always have access to feedback and advice.
Guitar Pro: Your Ultimate Guitar Companion
Key Features:
Import and export various file formats for seamless collaboration
Easily edit notes and chords using tab and notation editors
Vast library of instruments, effects, and sounds
Customizable playback speeds for effective practice
Built-in tuner for quick and accurate tuning
Comprehensive lessons and exercises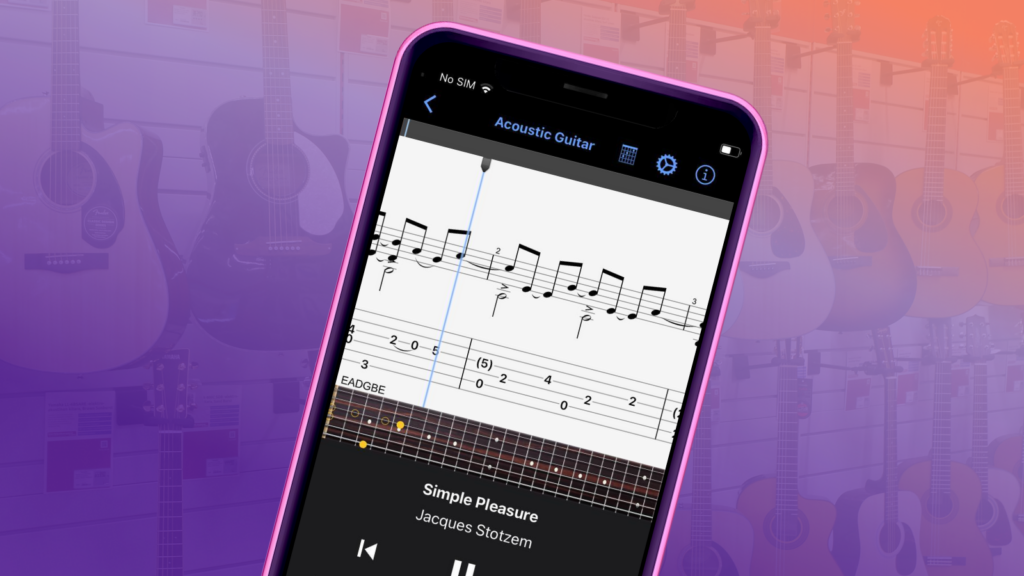 Guitar Pro is an advanced application that caters to musicians of all levels, offering a range of features to enhance your musical experience. This versatile tool allows you to create, edit, and practice musical compositions on your iOS device with ease.
Import and Export with Ease
One of the standout features of Guitar Pro is its ability to import and export files in various formats. This allows for seamless collaboration and sharing across different platforms. Whether you're working on a project with fellow musicians or transferring your music files to different devices, Guitar Pro iOS makes it easy to access and share your musical creations.
Edit and Refine with Precision
With its intuitive interface, editing notes and chords in Guitar Pro becomes a breeze. The user-friendly design allows you to refine your compositions and arrangements effortlessly. Additionally, the application offers a vast collection of instruments and effects, giving you a diverse toolbox to experiment with different sounds and styles, taking your musical creations to new heights.
Customize Your Practice
Guitar Pro provides a realistic and customizable playback experience. You can listen to your compositions and effortlessly adjust the playback speed to suit your preference, which is especially handy for practicing challenging sections. As you progress, you can gradually increase the tempo, allowing you to hone your skills at your own pace.
Tune with Precision
Tuning your instrument has never been easier! With Guitar Pro's built-in tuner, you can say goodbye to the hassle of manual tuning. This convenient feature ensures that your instruments are perfectly tuned before you practice or record compositions. It saves you time and effort, providing a precise and efficient solution for instrument tuning.
Tailored Learning Experience
The comprehensive set of interactive lessons and exercises offered by Guitar Pro is designed to enhance your musical skills. Tailored to different skill levels, you can adjust the tempo and difficulty to match your own learning pace. The app's tracking system keeps a record of your progress, providing valuable insights into your practice habits and areas for improvement.
Versatility for All Levels
In addition to these features, Guitar Pro caters to musicians of all levels with its diverse scenarios of use.
For beginners, the app provides a user-friendly interface for creating simple melodies using tablature notation. It also offers a range of lessons and practice exercises to help you master basic skills.
Intermediate-level musicians can take advantage of the ability to edit and arrange existing compositions, as well as explore a variety of effects and instruments to create a unique sound.
For professional musicians, Guitar Pro enables the import and adaptation of tablature notation from other musicians, and it includes advanced playback functions for rehearsals and live performances.
With its comprehensive features and tailored scenarios of use, Guitar Pro is the ultimate companion for musicians at every stage of their musical journey. Unleash your creativity, refine your skills, and take your music to new heights with this powerful application.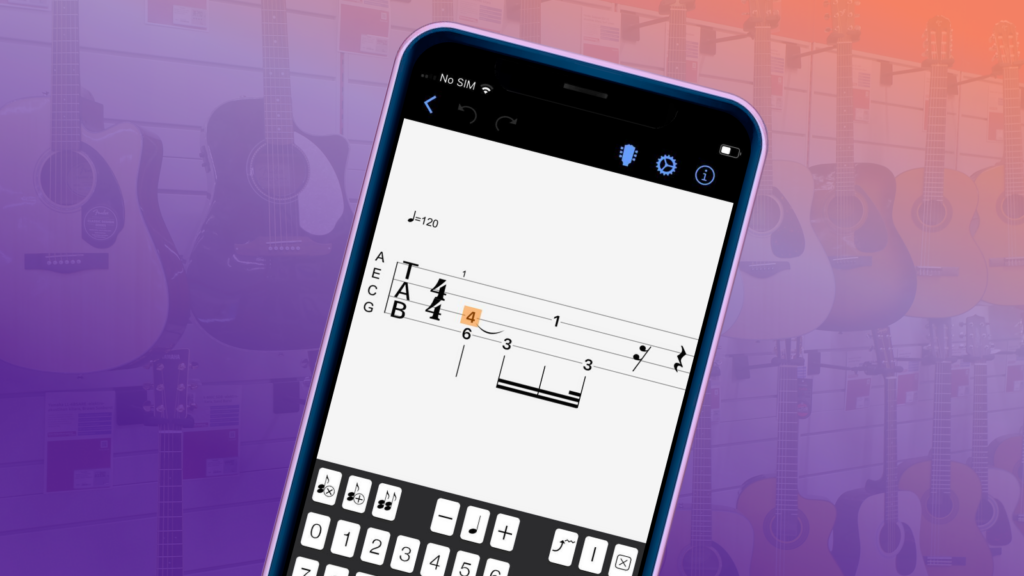 Pros:
Intuitive interface ideal for beginners
Realistic sound engine and playback
Versatile tools for intermediate and advanced players
Active user community for sharing tips and tabs
Available on desktop, mobile, and tablet devices
Cons:
Mobile version lacks some advanced features compared to desktop version
Limited capabilities in the free version
Requires an internet connection for full access
Steep learning curve for newer users
Amplitube: Crafting Your Perfect Sound
Key Features:
High-quality amps, effects, and cabinets for customizing your tone
Unique tuning capabilities for precise sound shaping
Built-in recording studio eliminates the need for additional equipment
Vast library of instruments such as guitars, basses, and keyboards
Share your recordings and collaborate with musicians worldwide



Amplitube is a powerful tone studio designed specifically for acoustic musicians to practice, play, and record their music. The app has features that can help you create the unique sound you're looking for and take your music to the next level.
Endless Sound Customization
The collection of high-quality effects and amplification options is extensive, allowing for customization and fine-tuning of sounds according to preferences. With unique tuning capabilities, users can adjust the parameters of effects and amplification with high precision and create and save their own presets.
Effortless Recording
The app offers sound recording and mixing capabilities that eliminate the need for bulky equipment. Users can simply connect their guitar or other instrument, select the desired effects, and start recording their musical ideas using the intuitive recording interface provided.
Wide Selection of Instruments
Amplitube offers a wide selection of instruments, including various guitars, bass guitars, keyboards, and more. You can find and use the perfect sound for your music with this app. Social features also allow users to share recordings, collaborate with other musicians, and create professional music projects.
Tailored for All Levels
For beginners, the app is helpful in setting up guitar sounds for playing different music styles, using pre-set effects to create a unique sound, and recording and playing back musical ideas.
Intermediate-level musicians can take advantage of the ability to record and edit multi-channel tracks to create full compositions, using MIDI controllers to control effects and sound settings, and experimenting with different combinations of effects to achieve a unique sound.
For professional musicians, Amplitube can be used to record and process guitar parts for studio work. Reamping functions offer users the exciting opportunity to transform the sound of their previously recorded tracks. Integrating Amplitube with DAW (Digital Audio Workstation) opens up possibilities to create professional music projects. The app also allows for creating guitar solos with emulation of classic effects, recording sound effects and applying them to vocals, and collaborating with other musicians remotely.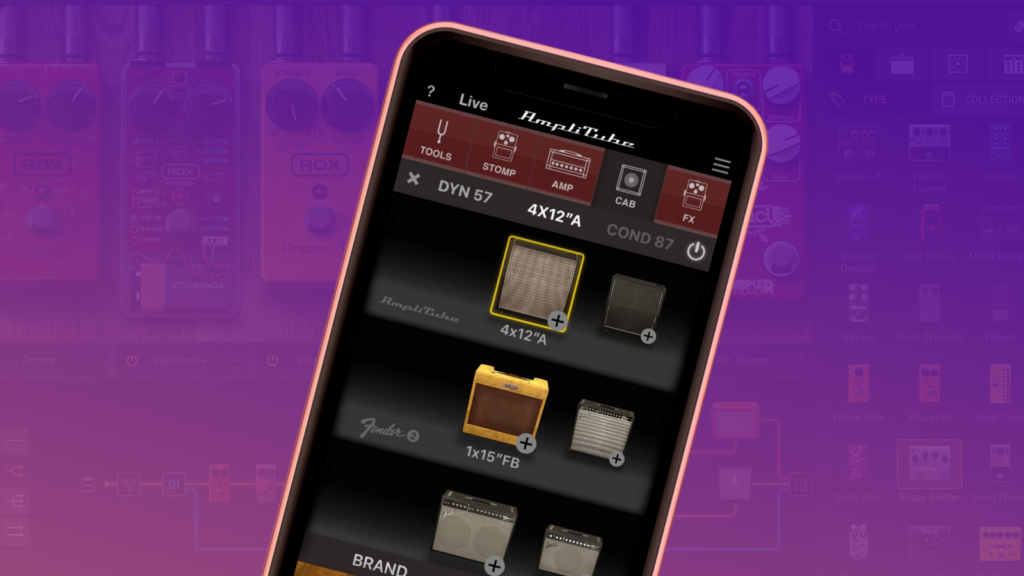 Pros:
Intuitive design, ideal for beginners
Extremely realistic amp and effect modeling
Ability to purchase only the desired gear
Seamless DAW integration for professional workflows
Active user community for sharing presets
Cons:
Requires in-app purchases for a complete experience
Advanced features have a learning curve
Requires a consistent internet connection
iOS version may lack some features found in the desktop version
PolyNome: Mastering Rhythm with Precision
Key Features:
Tempo Maps allow you to experiment with different musical styles
Polyphonic metronome for tackling intricate rhythms
Integration with music apps and MIDI devices
Tools to streamline workflow for professional musicians



PolyNome, the metronome application, is a cut above the rest, offering more than just a basic timekeeper to musicians of all skill levels. Its user-friendly interface is packed with an array of sophisticated features that bring a new level of customization to practice sessions.
Game-Changing Tempo Maps
For beginners, PolyNome's Tempo Maps feature is a game-changer. It provides a unique opportunity to experiment with various styles of music and create custom maps to enhance the learning experience. By gamifying the practice environment, PolyNome helps users develop their rhythmical skills in an engaging and fun way.
Polyphonic Metronome for All
Intermediate musicians can take advantage of PolyNome's polyphonic metronome feature to edit sketches and polyphonic compositions within the app. This empowers users to practice complex rhythmic structures with ease. But PolyNome doesn't stop at rhythm practice. It goes above and beyond by integrating with other music applications and devices, making it an invaluable tool for creating and designing polyphonic compositions with intricate arrangements and multiple rhythmic layers.
Streamline Your Workflow
Professional musicians will appreciate PolyNome's features that are specifically designed to streamline their workflows. The Tempo Maps feature, for example, allows users to create simple arrangement settings for performances and rehearsals, making their lives easier and allowing them to focus on their craft. What's more, users can even create and record complete tracks directly within the app, using features like recording and playback. The integration with MIDI controllers and DAWs further enhances the user experience, enabling precise control over their music recording and processing.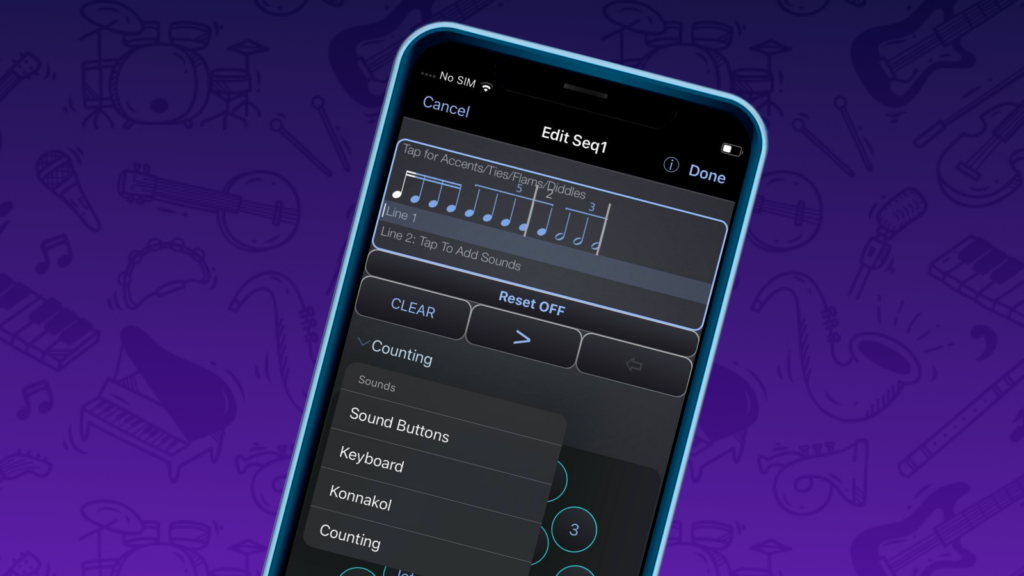 Pros:
Intuitive design, perfect for beginners
Unique polyrhythmic training capabilities
Powerful tempo map functionality
Robust MIDI implementation for professionals
Clean and uncluttered interface
Cons:
Limited features are available in the free version
iOS version may have fewer features compared to the desktop version
Advanced tools have a learning curve
Lacks collaborative and social features
In Conclusion
The realm of guitar apps presents a magnificent array of prospects for guitar enthusiasts seeking to augment their skills and embark on a journey of musical advancement. Regardless of whether you possess limited experience or are an accomplished player, these top 3 apps for guitarists furnish a diverse range of resources and features to support your learning and enable you to realize your aspirations.
So, whether your aspirations encompass the emulating of your beloved guitar heroes or the simple enjoyment derived from strumming your favorite melodies, these guitar apps stand poised to amplify your playing proficiency and bring your musical dreams to fruition. Seize the potential that technology bestows, plunge into the realm of guitar apps, and witness your guitar prowess soaring to unparalleled heights. The possibilities that await you are limitless, and your journey commences now.